Saint Josemaria was born on January 9, 1902. Here are four videos about his life and teachings.
For Saint Josemaria's birthday on January 9, we offer some excerpts from an article published by "Real Clear Religion" entitled "The Tweetable Saint."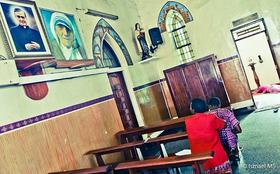 A new video of Saint Josemaria offers 44 brief clips from his oral preaching between 1972 and 1975 in Europe and Latin America. It can be downloaded or purchased from Beta films with English subtitles.
—Do you want to love Our Lady? —Well, get to know her. How? —By praying her Rosary well. But, in the Rosary... we always say the same things! —Always the same? And don't those who are in love always say the same things to each other?... (Holy Rosary, Fourth Prologue)
If we truly got to know Mary our Mother, how quickly the supernatural virtues would grow in us! Let us not be shy about repeating short prayers and aspirations to her throughout the day. There is no need to say them out loud, we can say them in our heart. Christian devotion has gathered together many of these loving words of praise in the Litany which accompanies the Holy Rosary. But each one of us is free to think up new ones, and address new praises to her, telling her with our heart &mdash...

"All the ways of the earth can be an opportunity to meet Christ."
SAINT JOSEMARÍA

, Founder of Opus Dei