Saint Josemaria was born on January 9, 1902. Here are four videos about his life and teachings.
For Saint Josemaria's birthday on January 9, we offer some excerpts from an article published by "Real Clear Religion" entitled "The Tweetable Saint."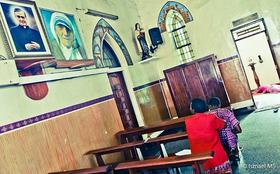 A new video of Saint Josemaria offers 44 brief clips from his oral preaching between 1972 and 1975 in Europe and Latin America. It can be downloaded or purchased from Beta films with English subtitles.
You are suffering! Listen: 'His' Heart is not smaller than ours.--You are suffering? There is good in suffering. (The Way, 230)
I warn you that great penances are also compatible with great falls, which are brought about by pride. On the other hand, if you continually wish to please God in the little battles that go on inside you — a smile, for example, when you don't feel like smiling; and I assure you that a smile is sometimes more difficult than an hour's worth of cilice — then there is little room left for pride, or for the ridiculous notion of thinking we are great heroes. Instead, we will see ourselves as a...

"Each day be conscious of your duty to be a saint. A saint! And that doesn't mean doing strange things. It means a daily struggle in the interior life and in heroically fulfilling your duty right through to the end."
SAINT JOSEMARÍA

, Founder of Opus Dei