Saint Josemaria was born on January 9, 1902. Here are four videos about his life and teachings.
For Saint Josemaria's birthday on January 9, we offer some excerpts from an article published by "Real Clear Religion" entitled "The Tweetable Saint."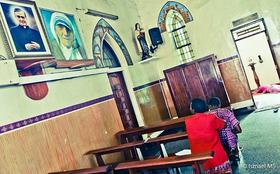 A new video of Saint Josemaria offers 44 brief clips from his oral preaching between 1972 and 1975 in Europe and Latin America. It can be downloaded or purchased from Beta films with English subtitles.
Being children you will have no cares: children quickly forget what troubles them and return to their games. With abandonment, therefore, you will not have to worry, since you will rest in the Father. (The Way, 864)
Way back, in the early forties, I used to go quite often to Valencia. I had no human means at the time and, with those who were gathered around this penniless priest, as you are now, I would pray wherever we could, some afternoons on a deserted beach. (…)
Well, late one afternoon, during one of those marvellous Valencian sunsets, we saw a boat approaching the shore. Some men jumped out, swarthy looking and strong as granite, dripping wet, stripped to the waist, so weather-burned that...

"God calls us through what happens during our day: through the suffering and happiness of the people we live with, through the human interests of our colleagues and the things that make up our family life."
SAINT JOSEMARÍA

, Founder of Opus Dei