Saint Josemaria was born on January 9, 1902. Here are four videos about his life and teachings.
For Saint Josemaria's birthday on January 9, we offer some excerpts from an article published by "Real Clear Religion" entitled "The Tweetable Saint."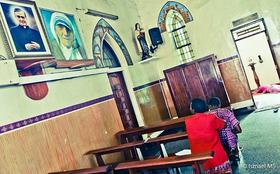 A new video of Saint Josemaria offers 44 brief clips from his oral preaching between 1972 and 1975 in Europe and Latin America. It can be downloaded or purchased from Beta films with English subtitles.
Don't worry if they see your defects; the offence against God and the scandal you may give; that is what should worry you. Apart from this, may you be known for what you are and be despised. Don't be sorry to be nothing, since then Jesus will have to be everything for you. (The Way, 596)
'No man,' St John writes, 'has ever seen God; but now his only‑begotten Son, who abides in the bosom of the Father, has himself revealed him,' appearing to the astonished gaze of men: first, as a new-born babe, in Bethlehem; then, as a child just like other children; later on, in the Temple, as a bright and alert 12-year old; and finally in the lovable and attractive image of the Teacher who stirred the hearts of the enthusiastic crowds that accompanied him.
We have only to consider a...

"I dream — and the dream has come true — of multitudes of God's children, sanctifying themselves as ordinary citizens, sharing the ambitions and endeavours of their colleagues and friends."
SAINT JOSEMARÍA

, Founder of Opus Dei